30 May

Bellevue Family YMCA Wins Bill Henningsgaard Fund for Children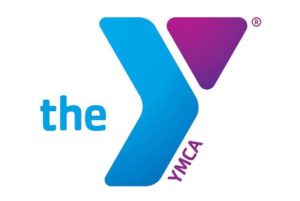 We're excited to reveal this year's winner for the inaugural Bill Henningsgaard Fund for Children grant is the Bellevue Family YMCA!
The Bill Henningsgaard Fund for Children was created to honor the memory of Bill Henningsgaard, founder of Eastside Pathways. Bill launched Eastside Pathways when he saw the challenges faced by low-income, immigrant, non-English speaking, and children with special needs in Bellevue. He felt that in our resource-rich community, failing even one child was unacceptable. By calling attention to the achievement gap and by encouraging all stakeholders to work together using the Collective Impact model, Bill knew we could provide all students with the opportunity to succeed in school and in life.
The Bill Henningsgaard Fund for Children was started after Bill's untimely death. Friends, family, and community members contributed just over $100,000. A grant will be made yearly to better the lives of and opportunities for children of all ages in Bellevue. The grant is open to any Eastside Pathways partner organization. This year, the focus was on summer and extended learning. The goal is to ensure that the funds are leveraged, allocated to different partners each year, and help Eastside Pathways achieve its shared goals.
The Bellevue Family YMCA will receive the $5000 grant to help fund the Youth Leadership Program, which provides mentoring and leadership development for students of color and first-generation college students.
"We are extremely thrilled to be given this opportunity to further Bill Henningsgaard's legacy by serving our community," said Paul Lwali, executive director of the Bellevue Family YMCA. "This grant gives the Bellevue YMCA the ability to protect access to programs and services for the most challenged members of our community in the areas of youth academic intervention, mentorship, and leadership. We look forward to working with the entire Eastside Pathways team."
Janet Levinger, board chair of Eastside Pathways, explained that the Bellevue Family YMCA was selected as the winner because its program targets students most affected by the achievement gap and encourages participation from both parents and participants to develop the program's goals. The Youth Leadership Program also leverages its impact by connecting middle school students with high school students.
"The Bellevue Y's program was a very specific and targeted program. It was great that they brought in the whole family and that it models collective impact with different partners working together," said Stephanie Cherrington, executive director of Eastside Pathways. "If we are not starting to do directed programs, we are not going to close that gap."
"We are so thrilled to have received the Bill Henningsgaard grant to support our programs designed to enrich the lives of students from underserved communities who are in the achievement gap," added Michelle Williams Clark, youth development education specialist at the Bellevue Family YMCA.
The next grant will be open for applications in February 2015 and will focus on school attendance.