05 Dec

Pizza With A Purpose

Black and Hispanic students at Interlake High School had an unusual lunch last week. There were pizza and cookies, but there was also a purpose – to learn about career options and opportunities from mentors from different fields.

Choosing a career is often hard, more so with the bewildering array of options available, especially for minority students. Also, students rarely have the opportunity to meet with professionals from their ethnicities and understand what it means to work a particular job/career and what it takes to get there. Helping students to be more informed, helps them make better career choices.

"Pizza with a Purpose" is the brainchild of Career Pathways, an Eastside Pathways collaborative, whose vision is career success for all Bellevue students, especially those from underserved populations. The collaborative has been engaging with students of color, in particular students from Interlake and Sammamish.

In May this year, the collaborative did a survey with students from the Black Student Union and Latinos Unidos at Interlake High School, on the careers they were interested in and the kind of exposure they would like to have. Based on the feedback, it was decided to start a mentoring program for students of color with professionals of color.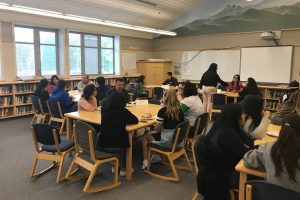 Career Pathways held its first "Pizza with a Purpose" on November 29 when they brought together 14 mentors and 26 students for a highly engaged interaction and discussion around careers – choices and opportunities. "The objectives were to show students the different career and life paths of professionals of color and to give them a chance to get to know each other and ask questions," says Monika Steen, facilitator for Career Pathways and volunteer at Eastside Pathways.
The lunch meeting was held at the Interlake High School Library, and the students were given the opportunity to talk to the mentors in small groups and rotate between different groups. "It was an informal setting, and the small groups made it easy and comfortable for students to ask questions and engage in meaningful conversations," says Monika.
The evening was hosted by student leaders Tony Gutierrez Paniagua and Sarah Martin, who, Monika tells us "did a wonderful job of managing the interactions and ensuring that all students had an advantageous session with the mentors."
In a brief survey that students were given after the program, they all strongly agreed that they found talking to professionals helpful in thinking about their career. They also said they would recommend to their peers to attend the next session of the program. The mentors said that it was a meaningful event and they found it engaging to share their experiences with students who asked good and pertinent questions.
Many students indicated that they would have liked more time with the mentors – as could be seen by the number of them who stayed back after the event and continued chatting with the mentors.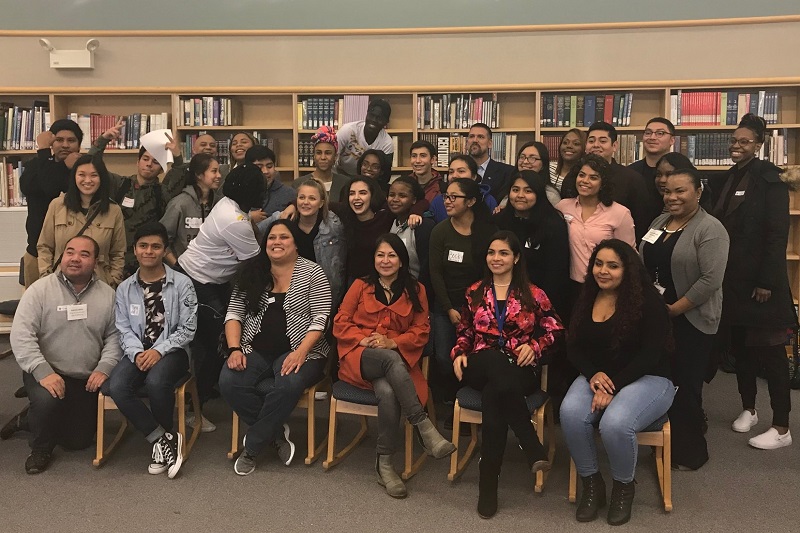 Both students and mentors are looking forward to the next luncheon that will be held on March 16, 2018. The organizers are planning a larger event – the Career Expo – on May 10, 2018, which will be open to students from all Bellevue schools. Stay tuned for updates.
For more information, contact Monika Steen, facilitator, Career Pathways.
Article written by Sujata Agrawal with inputs from Monika Steen