07 Jan

Break Out Of the Margin (BOOM) Experience

On December 12, 2017, over 300 students, volunteers and adults took part in the 3rd annual Break Out Of the Margin (BOOM) Experience that was held at Bellevue College.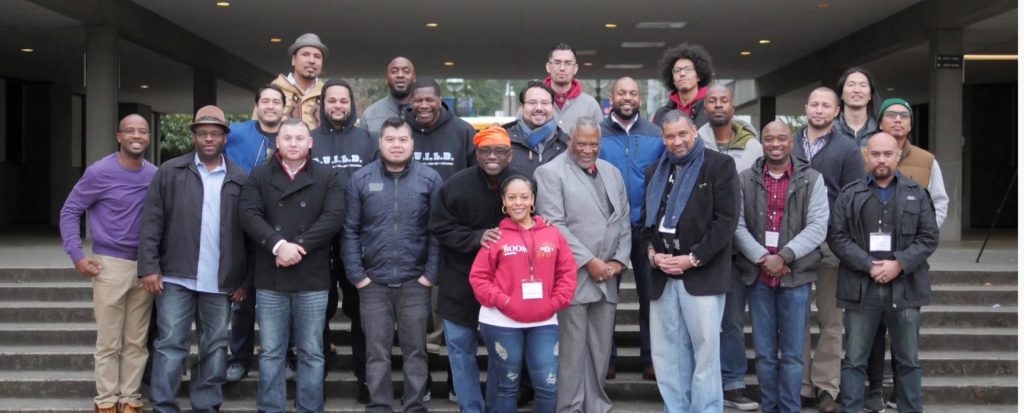 In partnership with Bellevue College, Bellevue Schools Foundation, Bellevue College Foundation and The City of Bellevue our organizations collaborate to support students who identify as male and are from the African, Black, Latino, Hispanic, Latinx, Indigenous, Southeast Asian and Pacific Islander races to participate in a day of learning.  The content that focused on race, culture, self-empowerment and leadership was taught and facilitated by men who also racially identify like the students this program serves.
Our students began the day with a phenomenal opening of spoken word poetry, "How You BOOMin On Em?" written and performed by John Eklof and Christian Paige who officiated the day as the Brothas of Ceremony.  A Coastal Salish Protocol along with opening remarks by Dr. Duran, BSD Superintendent led the way for a great keynote delivered Gyasi Ross.  Students also attended 1 of the 17 BOOM session offerings, while the adults engaged in their own session about building meaningful relationships with students of color led by Anecia Grigsby, Sammamish High School Assistant Principal and Krischanna Roberson. The afternoon provided a rich experience for the high school students as they engaged in a deep discussion with 5 of the BOOM facilitators, who answered questions from the students about racism, loneliness, learning and leadership.
It was a great day!  Seeing the students engaged and excited continues to be the driving force in assuring opportunities like this continue for these brilliant students.
It has truly been a pleasure to see the growth of this program over the years and the outpouring of support we have across the Bellevue community.  We are looking forward to the sister program for the girls called, SHOUT (Sistah's Having Outstanding Uniqueness Together) Experience that will be held on March 27, 2018 where we are hopeful that the girls will also having an enriching experience like the boys did.
Article by Krischanna Roberson, Supervisor of Equity, Bellevue School District
For more information on the BOOM and SHOUT Experience, contact Krischanna Roberson at robersonk@bsd405.org